Collectors Accessories of distinction in its 4th generation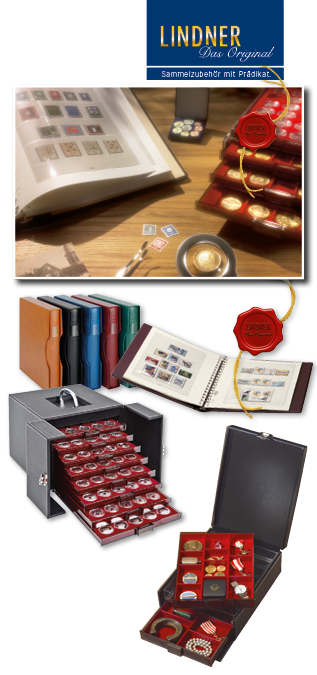 LINDNER Collecting-Systems
- qualitative, stylish and functional.
Elena Lindner and Frank Wenger are proof that the unique style, synonymous with the LINDNER brand and the legacy of their parents, grandparents and great-grandfather August Lindner - the inventor of the legendary "hingeless albums" - lives on. A LINDNER original product combines both quality and function with the familiar Lindner design features. High quality materials, combined with LINDNER's special attention to detail, emphasize this desire to continue to develop and reinterpret the product range.
The LINDNER name has always stood for accessories of distinction that have delighted generations and supported collectors in the enjoyment of their hobby. We feel that collecting is a passion throughout the world, which brings generations and countries a little closer to one another through this mutual appreciation.